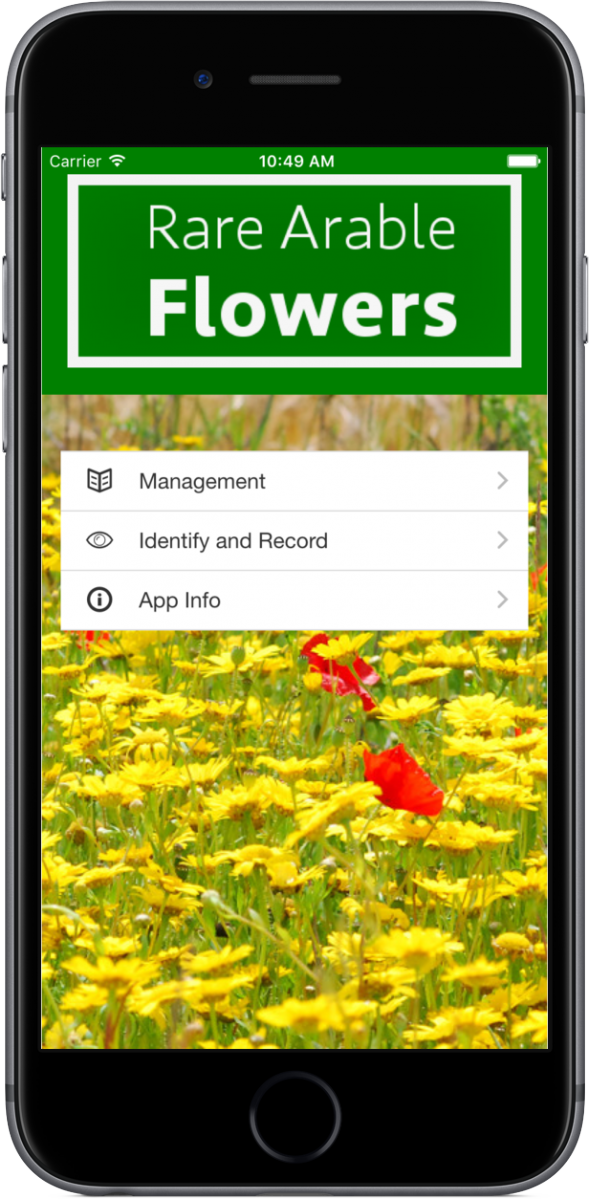 Arable wildflowers represent an important part of our cultural heritage, and the connection between these plants and traditional agriculture goes back many centuries. They also fulfil important functions, e.g. by providing food for farmland birds and for pollinating insects. However, while such wildflowers have once made our countryside colourful, many of them have substantially declined during the 20th century, due to the replacement of traditional farming methods by modern methods.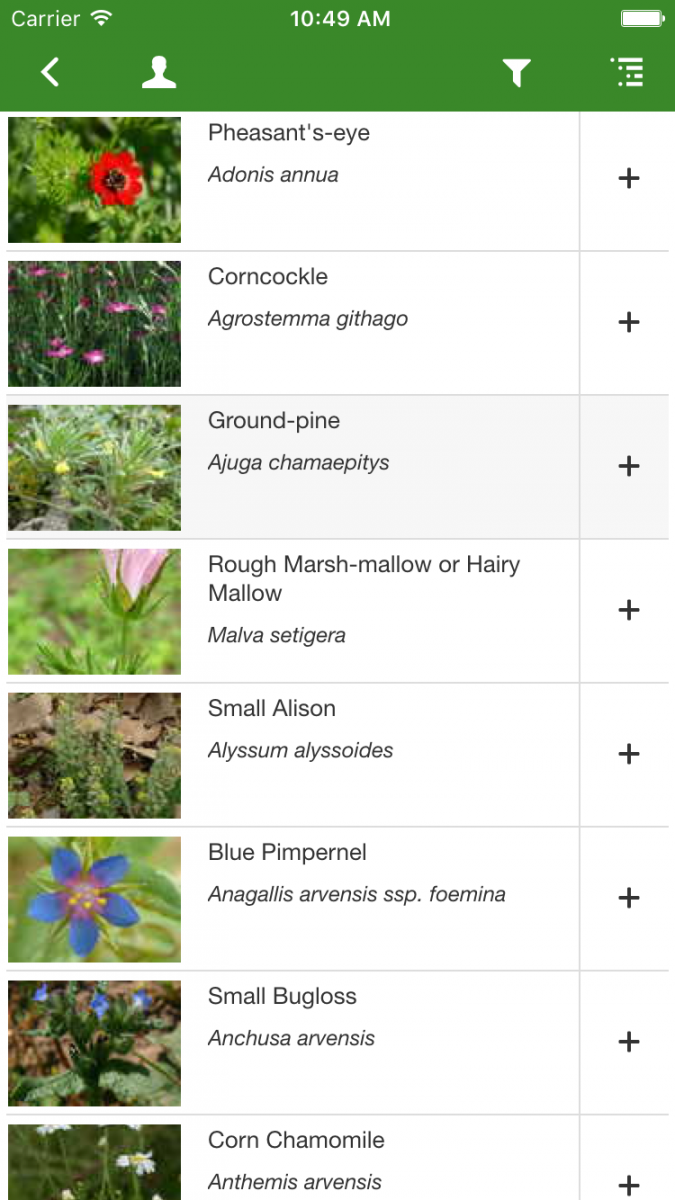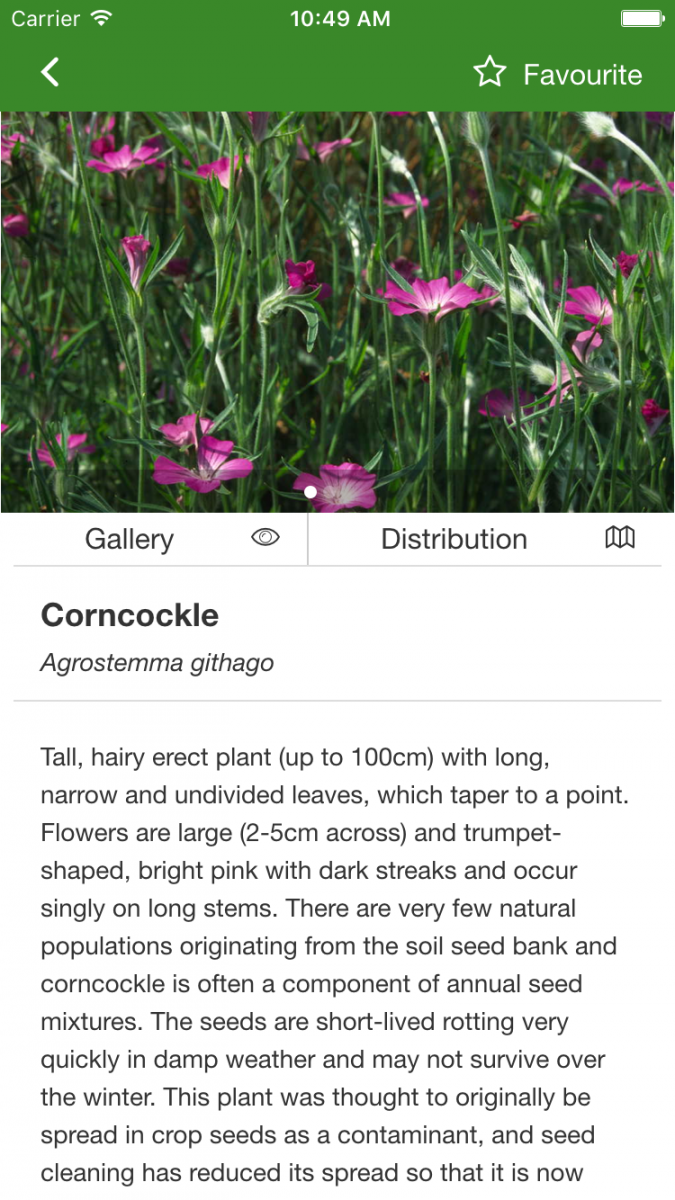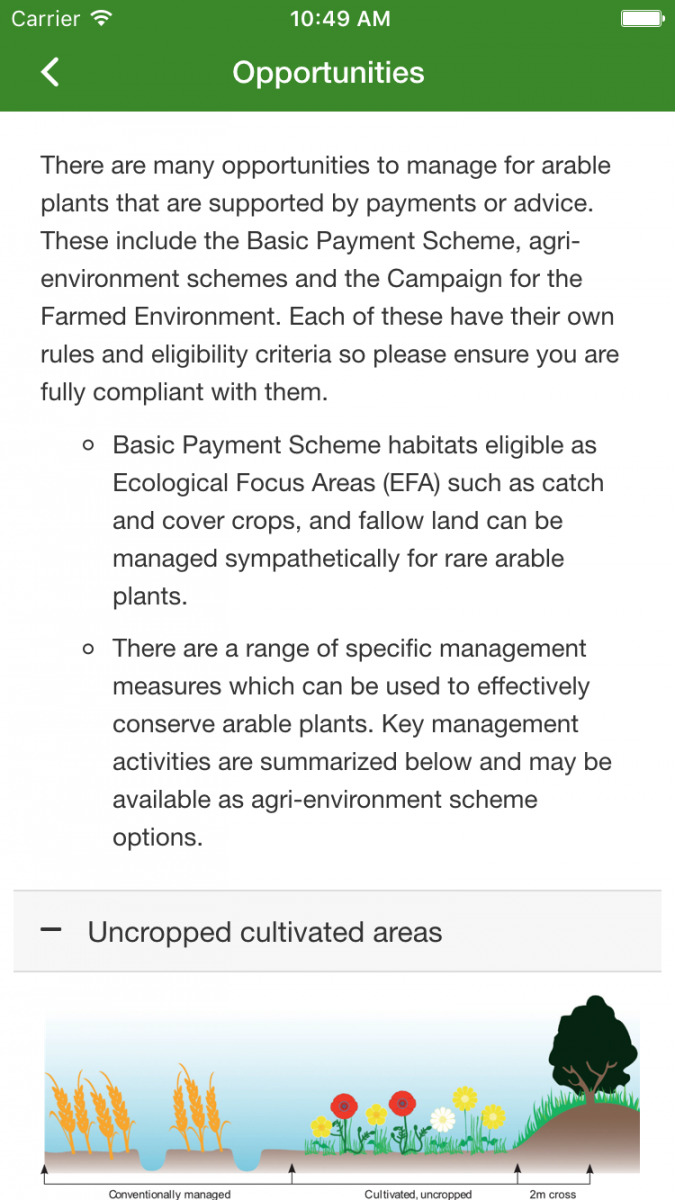 To ensure long-term survival of these species, targeted measures have been introduced, e.g. via agri-environment schemes.
By allowing its user to identify rare plant species of farmland, to learn more about these species, and help them record their sightings, along with information e.g. on locations and sizes of resident populations, this app aims to support UK-wide monitoring of this important group of species, and thus helps to inform efforts for their conservation.
For each of the 121 species featured, the app, which also works without an internet connection, has a photo gallery, distribution map, and information on its biology, conservation status, and most suitable conservation management options. In addition, the app provides information about the management of arable land for the benefit of rare plant species, and on relevant management options under agri-environment schemes in various parts of the UK.
Dr Markus Wagner, who helped to create the app, said:
"Many rare arable species have declined in recent decades, and it is very important that the conservation of these species can be adequately targeted towards farmed land still supporting populations of such species. The BRC maps and analyses distributions, identifies important sites and monitors general trends in abundance. This work relies strongly on the input from volunteer recorders reporting where they have found rare arable species, and we hope the app will make this easier."
App statistics and summary
here
.