Cambridgeshire bryophyte Flora published by CEH Fellows
We are also pleased to note the publication of Cambridgeshire's mosses & liverworts – a dynamic flora by ex-BRC botanists Chris Preston and Mark Hill. Based on a survey undertaken by local bryologists between 2000 and 2018, Preston and Hill exhaustively analyse and report on Cambridgeshire's bryoflora. The Biological Records Centre was very proud to have been able to support this endeavour, with our database manager Steph Rorke producing the species maps.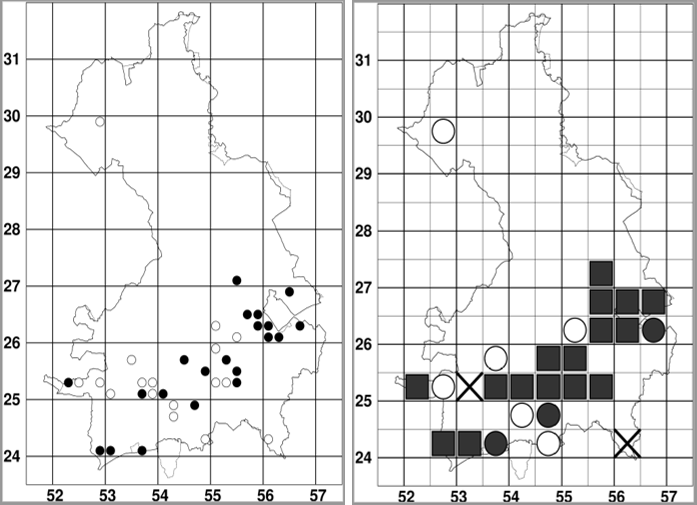 Cambridgeshire maps of Ctenidium molluscum at two scales
This Flora is notable for numerous reasons: it features grid maps at two scales for the commoner species, delves deeply into the history of bryological recording in Cambs, and uses numerous analytical approaches to investigate the changes that have occurred to affect bryophytes in that county over the past 50 years. The habitat detail within the species accounts is also remarkable, and should prove a boon to all enthusiastic field bryologists the world over. As the blurb states, overall, "a picture emerges of a dynamic flora, with some species in decline, others increasing, and a surprising number of temporary colonists."
Preston and Hill are to be warmly congratulated on a comprehensive and scholarly Flora, it seems doubtful that we will ever quite see its like again.