The BRC is supported by the Joint Nature Conservation Committee (JNCC) and the UK Centre for Ecology & Hydrology (UKCEH), a not-for-profit research institute which recieves support from Natural Environment Research Council (NERC) National Capability funding. The work of BRC is a major component of the National Biodiversity Network (NBN).
News from the Biological Records Centre
The Atlas 2020 website is now live!
The Botanical Society of Britain and Ireland's (BSBI) Plant Atlas 2020, based on fieldwork carried out from 2000 to 2019, is the…
08 March 2023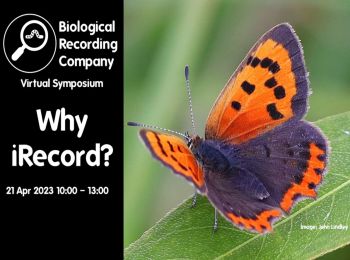 This virtual event on 12th April 2023 will showcase some of the fantastic initiatives collating data gathered by volunteer biological recorders and delve into what the data is telling…
06 March 2023
The GB Non-Native Species Secretariat (NNSS) has responsibility for coordinating the approach to invasive non-native species in Great Britain. 
The GB Non-Native Species Information Portal (…
28 February 2023
What we do
---
Working in partnership with more than 80 recording schemes and societies, BRC provides a national capability to support and encourage biological recording for a wide range of plant and animal groups, improving how data is collected, made available and used. 
BRC helps the recording community to publish atlases, data and other online resources to provide essential information which informs research, policy and the conservation of our heritage of wildlife. As part of this work we provide website hosting and development support.
We apply innovative use of technology and science excellence to help harness the enthusiasm and knowledge of naturalists, and enable them to collate and analyse their records.
Many CEH staff contribute towards the work of BRC; they are listed on our staff page. 
Why we do it
---
The historical legacy of biological recording in Britain and Ireland is unique and inspiring. Many naturalists are committed to studying our flora and fauna, and BRC's work helps to ensure that we make the most of their observations. The vast datasets built up through the expertise and commitment of the volunteer recording community enables a range of ecological questions to be  addressed.
The value of recording data is enhanced through innovative use of technology and analytical methods, plus integration with other data sources on the ecology of species and the physical environment.
Distribution trends derived from the large-scale and long-term datasets provide evidence for many purposes, particularly in relation to understanding impacts of climate and habitat change, to informing policy to reduce negative impacts.